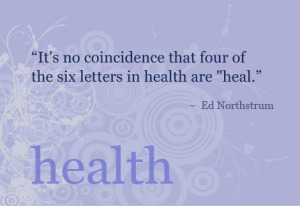 Health Matters
How unfortunate it is that it takes a drastic life event for people to start taking a deeper look at what is keeping them in a dis-eased state of being. People are investing a lot of money in food they do not need, drinks that is doing nothing towards their health, clothes and shoes that are simply going on top of already overflowing closet…and so called "friends" who are draining their energy!
The mind controls it all and yet for many it remains in a state of chaos – unfulfilled and deprived, and without clarity.
Instead of investing in health in its every aspect, so that it keeps one joyfully alive, people rather spend their hard earned money on things that do not really serve and buying medicine to "cure" the dis-eased state of being.
Students come to us and tell us how unsatisfactory the short term benefit was from going to the physical therapist and how much money it had cost. And yet just 10 sessions at Wellness Haven Yoga had already made a world of difference to them.
A conversation from this morning with 3 students gathered together:
One with a kidney transplant
One with high blood pressure and osteoporosis
One with an auto-immune disease
All three had come in dissatisfied with their current state of affairs – through a local fitness membership with gym equipment, their regime with the physical therapist, or the medicine given by their doctors. Now all three are enjoying better health through Wellness Haven Gentle Yoga Class where every part of their body is being taken care of taking them towards better health.
At Wellness Haven, we communicate with you to understand your current state of being and we provide you with our undivided attention through Breathing and Meditation practices, Yoga Asanas, Nutritional Guidance so that you can start leading a fulfilled life. If you are facing an injury that your doctor has done all that they could and you are still in pain with no alternative, Wellness Haven Gentle Yoga or 1 on 1 session at Wellness Haven Yoga is what you may need. Always check with your doctors first.
Which type of class would you like to begin with? https://www.wellnesshaven.com/wellness-haven-yoga-classes/
Don't wait for medical conditions to strike. Don't invest in things and places that will simply waste your money and time. Take charge of your life, for you are worth it.
We would love to read your comments below. Please remember to share your joy with others.