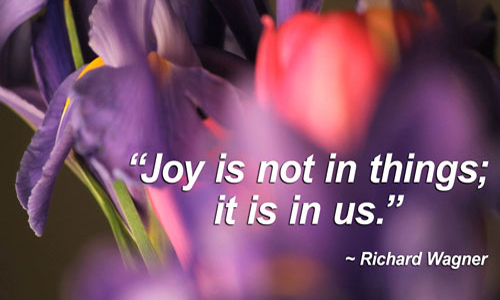 Stress-Free Life
Make your life joyful – one baby step at a time.
The key to a simple and joyful life is hidden within us and yet we are often left confused.
In the day to day running around we forget why we started running around in the first place – to achieve a life that is peaceful and happy.
Sooner or later tiredness sets in. Stress is in both the mind and the body. Life feels heavy and trapped. It is only in this state of heaviness that we either become depressed or we start searching for answers.
To find the answer to a stress-free, peaceful and joyful life, ask yourself these basic questions:
Do I take some time out just for me on a regular basis?
Do I keep myself mentally, emotionally and spiritually nurtured?
Do I take care of my body  – the temple where our Soul dwells?
Do I exercise my limbs daily so that I stay strong, flexible and balanced?
Do I eat nutritious food so that my body gets the nourishment it deserves?
 The very first step towards a balanced life is "AWARENESS".
Many years ago, when I became aware how imbalanced my own life was, I determined that I would create a more balanced life for myself, one step at a time:
The very first step was to open myself up for mentoring by someone who could help me change my perspectives, who could help me see life from a very positive angle and who could guide me to a better life by teaching me tools that I had no clue about.
I started reading self-help books and words from authors who were highly motivating, inspiring and encouraging and in conjunction with the support I was receiving from my coach, I was able to apply what I learned into my life.
I also enrolled myself in a life awareness class where I learned and refreshed myself in some basic life philosophies that had accumulated dust over the years.
I enrolled myself in basic Breathing and Meditation Classes, which taught me life techniques that proved critical to my well-being.
I started exercising on a daily basis.
I got initiated into a yoga asana class and realized that it was my gift, and trained as a teacher, incorporating this mind-body practice into my daily life.
I felt the need for nutritional education and devoted myself to learning all about how to nourish myself.
I learned very important money concepts that would not have been possible without the support of my coach.
I learned how to free myself of a corporate career.
All the above happened over the course of a few years. I had the needed support so I was not in a hurry and especially because the learning process was so joyful. How the years passed I was not even aware for I was devoted to learning and growing.I still am.
And now it has become a mission to educate others what I have learned over the years.
As the mind becomes clear of what one needs, it is able to achieve it. Freeing ourselves of self-implied barriers leads the path to peace, health and happiness.
Take the first step, for you are worth it. ~ Umang Goel
We would love to read your comments below. And remember to share your joy with others.