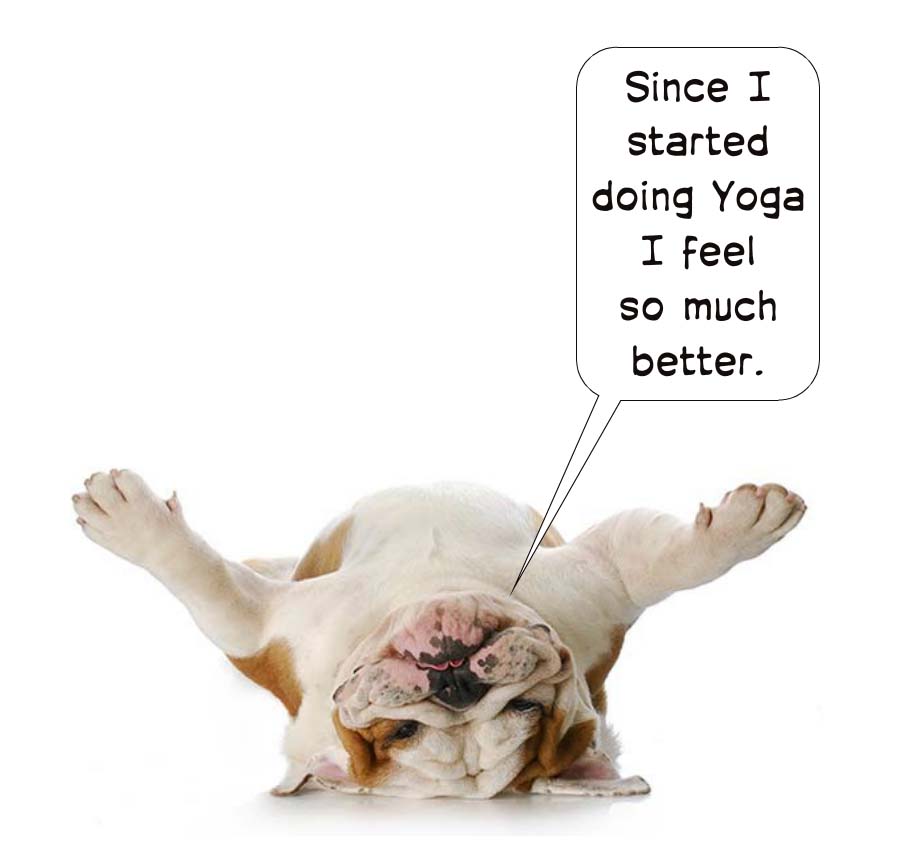 Yoga And Weight Management
Whoever has heard of yoga is also very well aware of its mental benefits. It is very well recognized as a stress-releaser, and its calming effects. It is also widely known for its ability to increase flexibility, balance and stamina through the beautiful yoga asanas, but only the regularly practicing yogins are aware of its ability as a strengthening exercise and even less are aware of its ability as a cardiovascular and  weight management tool.
Many people who are involved in other form of sports like running, martial arts, and those who love different forms of dancing like ballet, or Indian dances and including Bollywood style dancing, as well as gym visitors have realized that none of these activities are complete on their own. They get strengthening and stamina building through these but they remain very tight in their bodies due to stiff muscles.
Yoga on the other hand, when fully experienced, is complete on its own for its benefits are mental, emotional, spiritual as well as physical. It increases flexibility and balance as well as provides strengthening and cardiovascular benefits and is an effective weight management tool.
What do we mean by "fully experienced?"
Those who are beginners in yoga practice or have never exercised before other than some walking have to start with gentler yoga exercises. This means that even though they are working towards all aspects of the yoga benefits – stress releasing, calming, balancing, flexibility enhancing and strength building – they may not experience the full range of cardiovascular benefits for it takes a seasoned yogin to experience yoga in its full glory through asanas that need to be worked on and practiced daily with focus on alignment and form. Once the basics are understood and students have built stamina to practice more energetic asanas that work up the heart rate, like the Sun Salutation Sequence, as well as the weight bearing asanas like the Arm Balances, the Pigeon Sequence or the Warrior Sequence and such, yogins start experiencing the cardiovascular benefits of yoga at a level that becomes very effective in re-shaping the body through toning, as well as calorie and fat burning. This when combined with yogic props make yoga the only exercise that is complete on its own.
As with anything else in life effectiveness comes with time, practice and patience.
Start with Gentle Yoga and gradually build up to the full form of yoga and experience health benefits like never before.
Gentle Yoga is a modified version of yoga to suit people with different physical abilities and is very effective with those with physical limitations, including those with physical disability, senior citizens who have not done yoga before or those who have never exercised. This is because Gentle Yoga uses props like the chair for back support, which is not used in regular flow yoga classes. The wall provides the stability and balance for standing poses. Students from this class walk with better posture, better stability and balance and with greater confidence. It benefits those with physical issues like osteoporosis, cardiovascular disease, back and neck pain, and sciatica. It is effective in lowering blood pressure, cholesterol and triglyceride to optimal levels.
Energetic Yoga is the more strenuous version of yoga simply because we do many flow sequences away from the chair and the wall. Studies have shown similar fitness results for blood pressure and heart rate  for those practicing yoga versus aerobic exercises – average blood pressure for practicing yogins was 108/65 compared to 115/71 for those doing aerobic exercises, and the heart rate for practicing yogins  averaged 63 beats per minute, compared to versus 60 beats per minute for those doing aerobic exercises. But flexibility benefits are only realized through yoga stretches.
No matter which type of exercise you like and which type of sports you love, supplement it with yoga asanas in its full glory and reap health benefits that keep you rejuvenated in both mind and body. 
We would love to read your comments below. Please remember to share your joy with others.