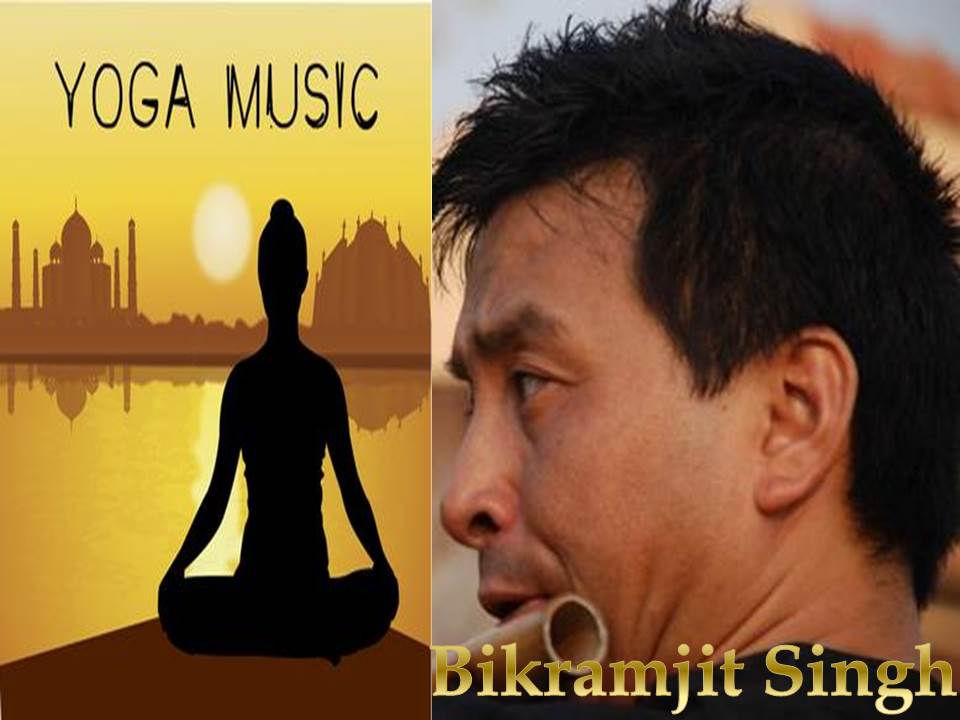 Yoga Music
After being contacted by Flute Maestro, Bikramjit Singh just yesterday, I was inspired to write this post.
An important ingredient of a beautiful yoga asana session is melodious sweet harmony of music. Without music, something seems to be missing, not because yoga asanas cannot be done without music, but because it supplements and complements the yoga practice. Music played during a session should suit the style of the class, the tone of the class, the time of the day the class is held and should especially merge with every practicing yogi to create a sense of harmony, well-being, and oneness. It should not lead the mind to anywhere else but within the being; it should not be a diversion but an immersion.
"Yogas Chitta Vritti Nirodhah": Yoga is the removal of the fluctuations of the mind. (Patanjali's Yoga Sutras: I, 2) 
And if the music is right, it calms the mind.
From the first moment we introduced Bikramjit Singh's "The Dancing Flute" music to our yoga classes, we knew right away that it blended wonderfully with our authentic yoga practices! Our students love the flute music. The most amazing aspect is that no matter which type of class we have, it is a perfect fit! I am a total fan of this music, and so are our students. What we appreciate about his music is the melody, rhythm, pitch, tone, and the length of the music pieces.  They all seem to blend in such a peaceful and harmonious way.
Many thanks to Flute Maestro Bikramjit Singh for becoming such an intrinsic part of Wellness Haven Yoga  School.  ~ Umang Goel
We would love to read your comments below.