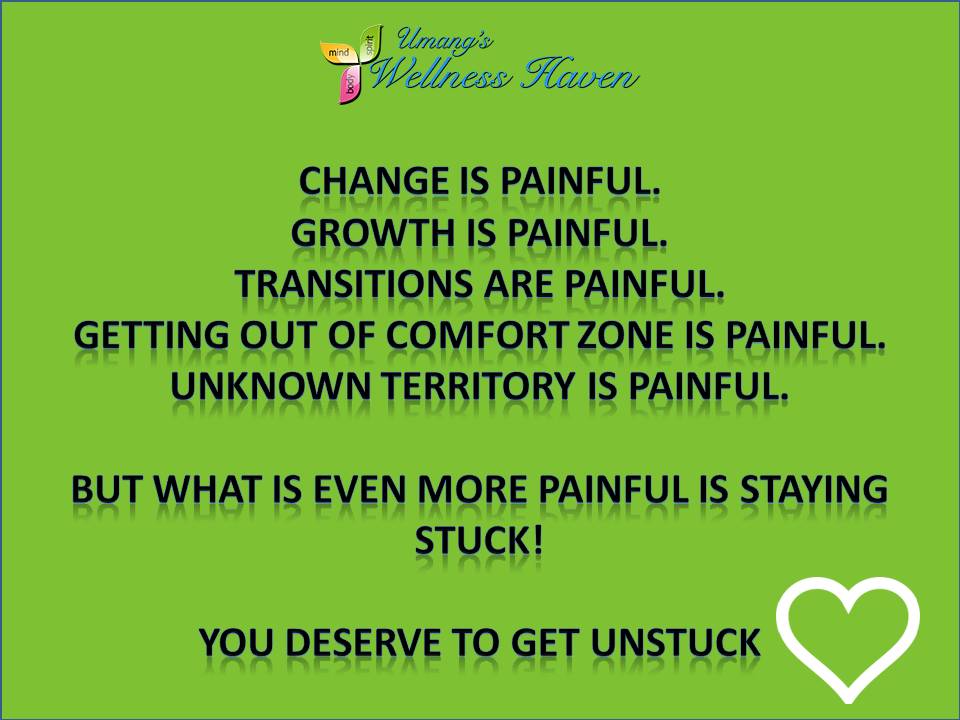 Instead of fighting with your body, learn to love it and treat it with kindness and compassion. With love, kindness and compassion, comes acceptance. When you accept where you are, you raise your awareness and your awareness becomes the guiding light to better health.
Each body is unique and should be treated with respect. Remember it is never the body itself that is at fault but how we treat it. How we treat is depends on our lifestyle, which is how we sleep, eat, work, and have fun, which in turn is governed by our thoughts and life perspectives.
Just think for a moment: If you move with encouraging, motivating people who actually follow healthy living, if you start taking baby steps towards healthy life perspectives, and if you have fun in the process, the rest of your life will be impacted and you will automatically be health bound.
This is exactly our philosophy at Wellness Haven Yoga. We start you off with baby steps towards a healthy lifestyle that last a lifetime and adds years to your life. 
We initiate you into a 3 month holistic program that covers you from all sides:
1. Healthy life perspectives, pranayama or controlled breathing practices, and simple meditation techniques that are very doable.
If you are someone who has a difficult time staying put in one place, who is constantly fidgety, who always needs to be in some action or another, you are at a huge risk for constant stress, anxiety, panic attacks, and many other health issues. You need this even more.
2. Yoga Aasanas to suit your body type and health.
If you do not move your body parts, you are at risk for muscle and joint tightness and pain moving you in the category of those who are suffering from knee and back pain, and have limited mobility. Old age for such people does not look promising. You need to increase your blood circulation. You need to move your body parts through yogic exercises, no matter how gentle they may be.
3. Healthy eating by educating you on what works for your body type. If you are always eating outside, if you are always in a hurry, if you are not paying attention to what goes into your mouth, how much and how often, you are at risk for excessive fat in your body. You need to finally take charge of your eating habits.
Once you become adjusted with a simple, joyful, healthy lifestyle over the course of 3 months, you can't help but continue it as your awareness will not allow you to go back to your previous lifestyle.
Reach out to us this summer for a consultation where we can determine together what healthy lifestyle change will work for you: (925)819-6327