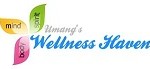 Wellness Haven Yoga, 110 Ryan Industrial Ct., #14, San Ramon, CA 94583
Phone: (925)819-6327   email: umang@wellnesshaven.com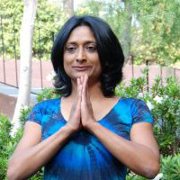 Namaste and Welcome to Wellness Haven
Link –> Umang's Welcome Message to all her students
(Click on the link above. This will open up to say "No preview available" Download, for this is a voice message. When you click on download it will open up after a few seconds and you can hear Umang talking to you. Please turn up your volume and listen to her welcoming you)

WHAT IS A RETREAT?
Going on a retreat simply means taking time away from your daily hectic life and activities, away from the daily responsibilities of your family, away from your job, away from situations you are unable to get away from and away from the stresses of daily life into peace and calm, and tranquility for a day or two or more. It is a time for reflection, an opportunity to examine the quality of your spiritual life, a time for purification and a time for inner growth, a time to enable awakening.
At the retreat, the emphasis is on a healthy lifestyle in regard to exercise, meditation, breathing, food, relaxation and good company (Satsang). It provides an opportunity to explore the dimensions of the Self that remains hidden. It provides nourishment to the Soul that everyone needs in the absence of everyday concerns.
Wellness Haven philosophy is HEALTH in every possible way and a retreat is yet another way that empowers you to open up your inner being.

If you are seriously interested in a magical yoga retreat, very close to home and yet away…reach out to Umang and you will be sent all the details, for the details have been finalized!!
Ask for details of Wellness Haven Yoga Retreat 2013 :[aio_button align="none" animation="pulse" color="green" size="small" icon="heart" text="Send Me Details!" url="http://wellnesshaven.yourcoachsite.com/details-for-wellness-haven-yoga-retreat-2013/"]