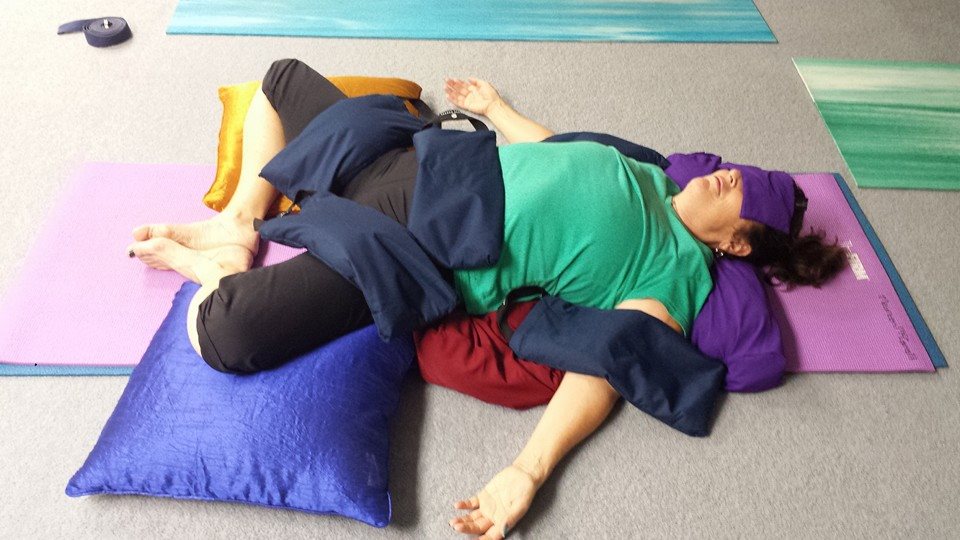 Can I Do Yoga?
The word 'yoga' has become very widely known in the recent times, and rightly so for its innumerable benefits.
Many are wondering and questioning, "Can I do yoga?" and my response is "Yes, you can!"
Yoga is not about being in a pose, but it is about being with yourself, being you, taking care of you by tuning in to your inner being. We are all in yoga 24 hours a day, 7 days a week, for yoga is how we conduct our life. A true yogi is someone who consciously takes care by being in the present moment. Being in the present moment involves giving what you are doing 100% attention.
Yoga Asanas or Poses is just one of the limbs of yoga. This limb simply means taking care of your physical being through exercising the body parts in such a way that the whole body is exercised inside-out, and not just the big muscle groups as many seem to think. Exercising the body inside-out can begin with basic simple stretching, strengthening, balancing and stamina building exercises.
At Wellness Haven Yoga, we have created yoga classes for every individual who wants to get healthy in their body as well as their mind.
Our Gentle Yoga Class is for such an individual who wants to do yoga asanas, even though they have not spent much time in any type of exercise, and the most they may have done is walk. Within a month our students of Gentle Yoga see results they were hoping for.
Our Bliss Yoga Class is for individuals who are tired after a day's work or simply stressed out for one reason or another. Students are completely RELAXED in this class and much more capable of handling their life situations after this rest.
Want to know more about these classes? https://www.wellnesshaven.com/wellness-haven-yoga-classes/
We would love to read your comments below. Please do not forget to share your joy with others.