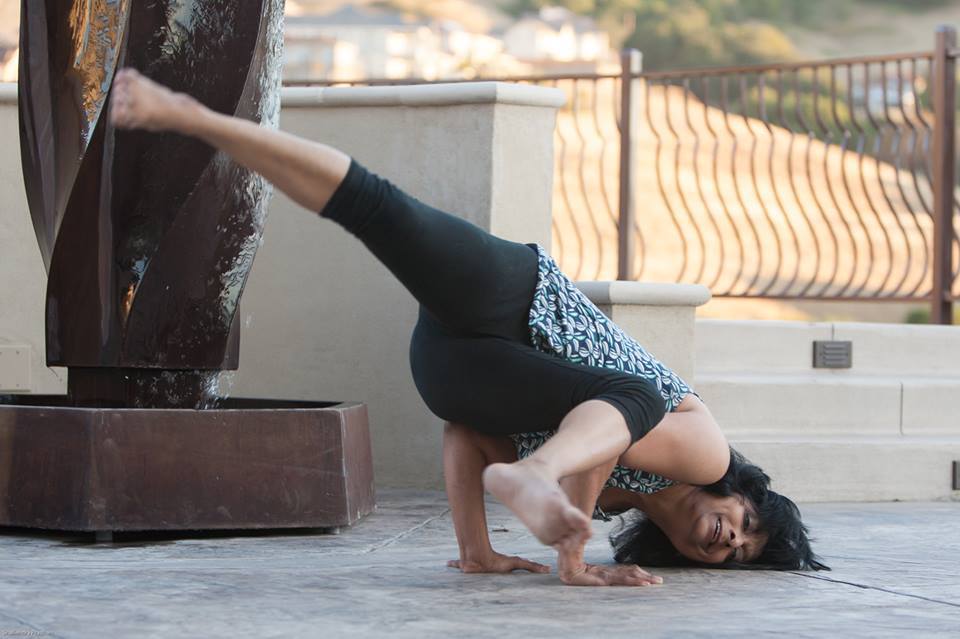 Devaduuta Panna Asana / Fallen Angel Pose / Falling with Grace
I especially like this beautiful and graceful arm balancing asana, which is a variation of the Parsva Bakasana / Side Crow Pose, for it is merging of strength , twists, stamina and flexibility and takes the arm balances to to next level.
Kathryn Budig has described this pose very aptly: "It embodies what it must be like to fall from grace, to hit the ground hard, but remember once you've hit rock bottom that there is no such thing as falling from grace because no one can ever take it away from you. It is our birthright and our duty to maintain it and keep our inner grace shining. This posture presents a huge physical challenge as well as emotional. Practice keeping your grace regardless of your circumstances, keeping yourself in a place of allowing, and remembering that the past is behind you and the present is full of opportunity. So enjoy this fall, knowing that the lift and grace always come from within."
Benefits:
Arm balances bring in many different benefits of the yoga asanas together all in one asana –  steady mind, discipline, tenacity, body awareness, focused concentration, deep twist, forward bend, as well as neck and wrist strengthening.
~ Umang Goel
We would love to read your comments below.