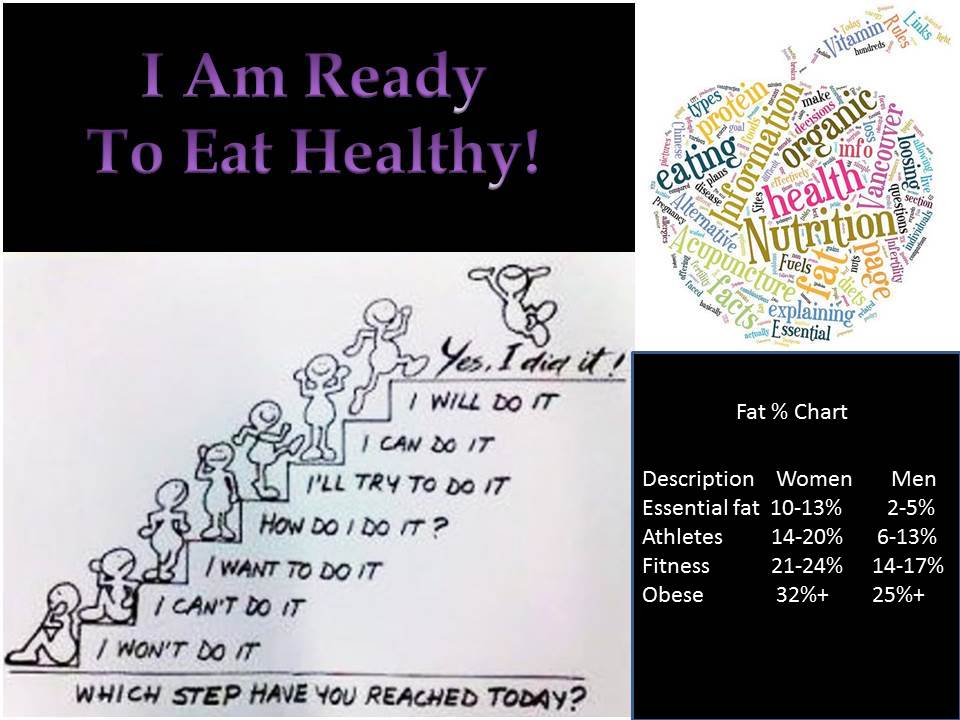 Nutrition – Eat Your Way To Health
Nutrition
What does Nutrition mean to you?
Does it mean "Eating Right" ?
Does it mean keep the Body Weight in control?
or
Does it mean to be Nutritionally Balanced?
Nutrition remains a big confusion to many. Many look trim and slim and yet their body fat remains high!
Does keeping the body weight control mean that you should starve yourself? Absolutely not! In fact it is just the opposite; you can truly eat your way to health!
Does eating broccoli, spinach and brown rice on its own mean that you are nutritionally balanced? No, for if that were the case, the so many students who come to us for help with lowering their fat, who thought they were 'eating right' would not be say, "We have been doing everything right and yet we are not losing weight!"
If you are nutritionally balanced, is it enough that you just eat right?
Besides eating well balanced meals, you need to exercise the limbs that were given to us just like a machine that is regularly oiled and maintained to be in proper running order.
It is critical to keep yourself very aware of your response to stress factors in your life, so that the stress hormone cortisol is under control, for chronic stress can ruin your health like nothing else.
So what is Nutrition really?
Nutrition is:
– Educating yourself; making yourself aware about food, and your health.
– Understanding what eating right means – eating nutrients low in calorie but high in nutritional value.
– Knowing when to eat,  how frequently to eat, and when not to eat (not eating heavy food right before bedtime).
– What to buy, and how to buy.
The key factors in taking charge of your Nutritional Health:
1. Create a powerful intention.
2. Find a coach who knows what needs to be done and who will 'hold' your hand in your journey to health and hold you accountable.
3. Make the coach an intrinsic part of your life, for the coach will guide you to the healthy life you desire.
You are worth it. You deserve to be healthy and happy. You can do it. ~ Umang Goel
We would love to read your comments below.