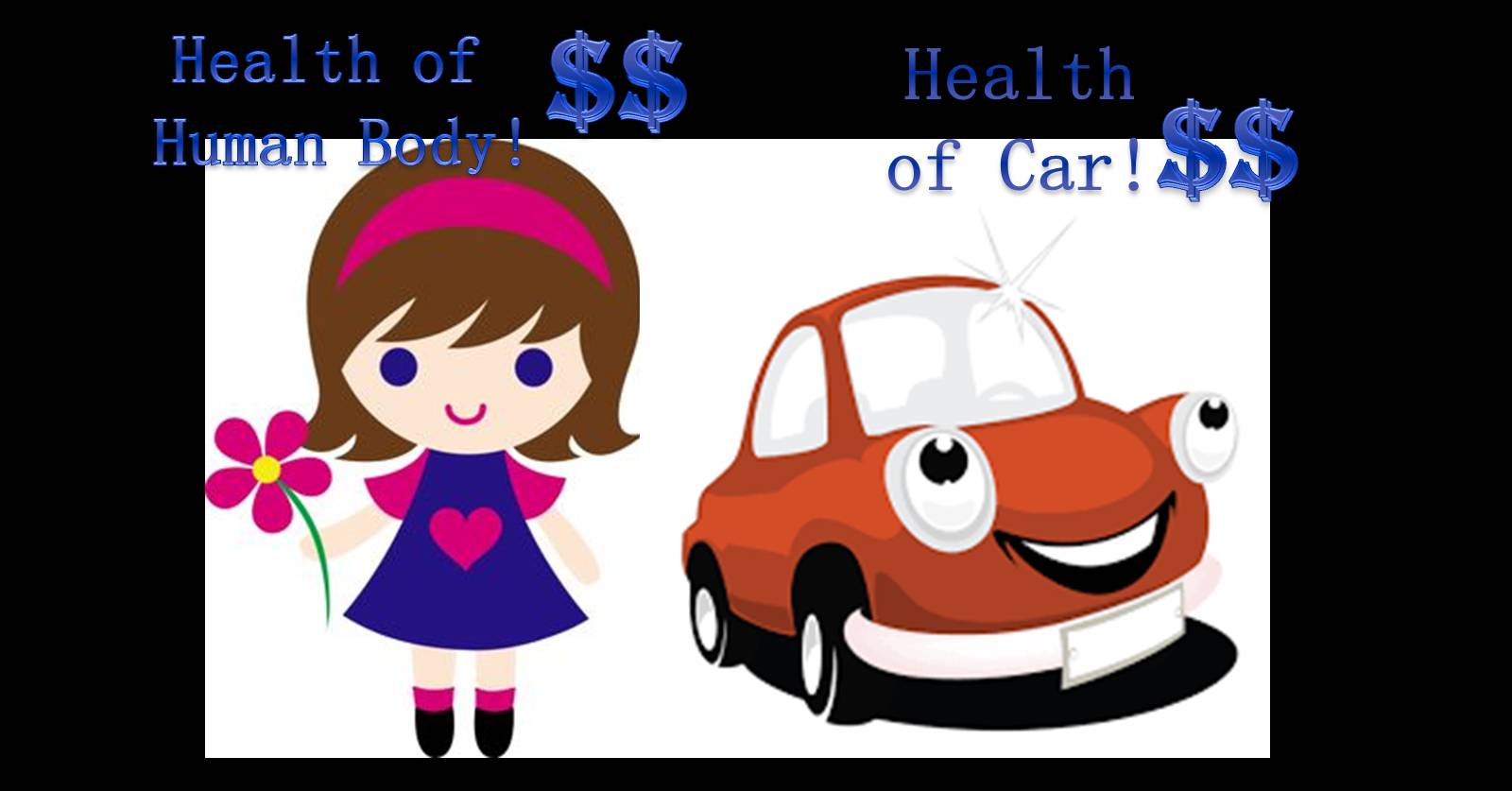 My eye opening conversation with my Coach in 2007 may just be the eye opener for many others!
Coach: Do you exercise?
Me: Of course I do!
Coach: What do you do for exercise?
Me: I run around my kids, take care of home, run errands and work as an IT professional!
Coach (laughed in my face): That is not exercise! That is stress!
Me: I also walk!
Coach: That you should be doing no matter what!
Me: So what do you want me to do?
Coach: Joining a group exercise class will keep you motivated.
Me: You want me to pay money to exercise?
Coach: Ok, let me ask you a few questions before I answer that…
Coach: Do you have a car?
Me: Yes!
Coach: Why do you have a car?
Me: To take me places!
Coach: If the car was destroyed/broken, would you replace it?
Me: Yes, of course!
Coach: And how much money do you spend on the car per year? Insurance, gas, maintenance etc.?
Me: Not quite sure!
Coach: So you pay blindly, not even knowing exactly how much besides the insurance money, because you consider it a given! Without the car one cannot truly do everything, especially in this day and age. Would you say it might be at least $3000 a year?
Me: Yes!
Coach: So this car, this piece of metal is so precious to you that you will go to any lengths, and pay minimum $3000 to keep it year after year and when it dies, you will simply replace it!
And yet when it comes to your own body, the vehicle that takes you from birth to death, and when it dies you can't even replace it…and yet you have trouble spending on it for your own health!
I determined that I would exercise for the rest of my life!!!
Yes I joined group classes.
I joined kickboxing.
I started running.
And then realized how much of a damage I was doing to my joints! I also realized that I wanted to do something that would stay with me until my last breath.
I joined 2 week of yoga classes.
Immediately, realizing how wonderful it felt, I joined Yoga Teacher Training!
I have never looked back ever since.
Corporate America left its meaning.
Opening up my own yoga studio where I would help individuals through pain and anxiety, through stress and eating habits, was the best decision of my life. I am BLESSED.
How about you?